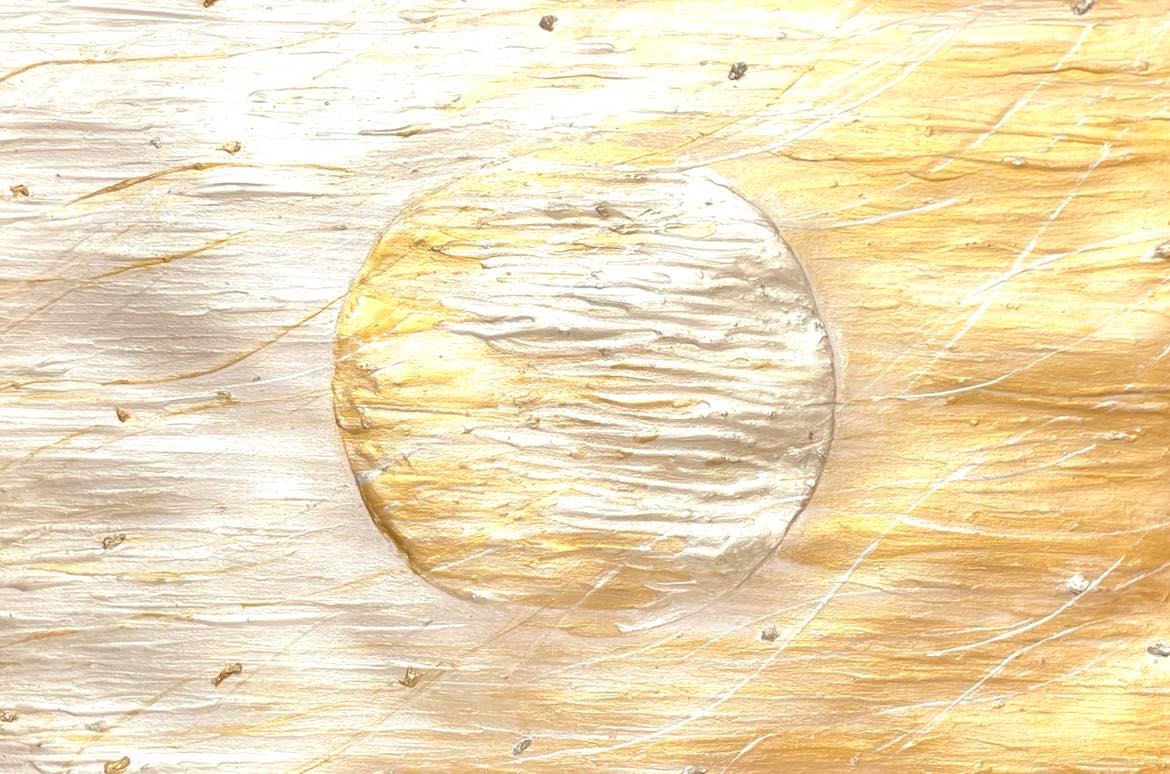 Artist Statement    Satomi Yanagihara
-Who I Am-
I'm a freelance artist, drawing and humming impromptu, feeling and expressing the frequency of "Now and Here".
Everything is vibrating with its own frequency that makes it as it is.
When I start drawing, first I clear myself and the place where I am, and then I just express what comes out through my body, using my voice and hands.
I feel I am "a part of the Whole" as well as an independent individual.
During my improvisation of vocal sound and drawing, there is no space for my intention nor my plan.
But when my artwork appears through the pipe, me, it surely be affected by my sense at least a little.
In this sense, my piece of art is a co-production of "the frequency that wants to be expressed" and me.
-Medium-
Medium : Pastel, Acrylic gash and some kinds of holy plants that had long been used in Japan in the field of medicine, purification, and in daily life. I draw with my fingers, bamboo skewers and paper-made cotton swab mostly.
-How I want My Artworks to be Seen-
I have no idea what the drawing will look like and how long it will take, and when it is done I realize that this is it.
There is no right answer in the way you see my drawings.
I'd be very happy if you Embrace the Emotion you have, feeling my art pieces.
-How I was Grown-
I was born to parents from Kyushu, southern part of Japan, raised in Tohoku, northern part, and now enjoy living in Kansai, middle part, where I can feel the ancient atmosphere of Japan.
When I was small, I enjoyed playing with my sister and neighbor kids, making hideouts under kudzu plant, catching crayfish, making snow igloo, showing puppet plays to younger kids than me, or making colorful water using flower petals, reading books, singing and drawing by myself.
-Way of Thinking and Living-
Now I start a day with meditation and showing my gratitude toward my ancestors, relatives, teachers, mentors, friends, co-workers, stars in the universe and everything on Earth.
Everything on Earth, made of elementary particles, is in the circulation, affecting and helping each other.
I believe that when we remember that human beings are also the part of this circulation, we can see the Earth, nature or environment from the point of view that they are ourselves to be treated with tender care, not the things to be conquered nor be protected patronizingly.
From this viewpoint I'm trying to express the beauty and abundance in our daily life through my art and my existence.
-Experiences-
I dedicated twenty years to study with teenagers as a high school teacher on weekdays.
On weekends, for about fifteen years since my children were born, I've held various holistic workshops for kids to experience the sprit at the bottom of Japanese culture, with five senses, for example, by growing organic vegetables and grains as materials and making crafts and dishes from scratch.
Meanwhile I released my artworks at my solo exhibition and group exhibitions.
2015 LOHAS FESTA* official ambassador.
*LOHAS FESTA : the biggest event in Japan with the theme of Lifestyle of Health and Sustainability, along with SDGs, drawing over 400,000 visitors a year.
"What's LOHAS?" (published in 2016) I was in charge of illustration, picture book, table setting, photos and essays, on forty pages, with the theme of eco-friendly and holistic lifestyle and education.